Hoops For the Homeless

"Hoops For the Homeless" is a combined endeavor between Project Blessing and the Maine Hoops Basketball Club. The "Event," is being held to raise awareness, of the issues the Homeless face as they move into housing. It also is an attempt to raise funds and items to assist those individuals as they make this transition. This is the mission of Project Blessing.
Tournament Information
3 vs 3 Tournament - June 8th – Click Here to Register a 3 vs 3 Team
Age Divisions:
Middle School
High School
Adult
All Divisions will have a Recreational and Competitive Group - Co-Ed teams welcomed.
Cost is $50 per team, proceeds to go directly to Project Blessing
Team Tournament - June 7th and 8th Click Here to Register a Boys Team or Register a Girls Team
Grade Divisions: Boys and Girls
Grades 6, 7, 8, 9, HS
Minimum of 3 games - Cost is $180 per team.
50% of all Admissions will go directly to Project Blessing. Please also consider donating a household item (see list below)
Help Set a Guinness Book World Record!
On June 8th at 2:00 pm in conjunction with Hoops for the Homeless 3 vs 3 and Team Tournament, you are invited to come help set the GUINNESS BOOK WORLD RECORD FOR THE LARGEST GAME OF KNOCKOUT EVER!!
You do not need to be on a team to participate, you do not need to be a basketball player to participate, you don't even need to know the rules of Knockout. You only need to want to help raise awareness of the plight of the Homeless as they find places to live.
We are looking for as many commitments as possible. If you or a group are willing to commit please email Name/Group and number of participants to hoops4homelessmaine@gmail.com.
Details
When to Arrive: 1:00 pm
Location; XLSportsworld, 400 North St, Saco
Game Time: 2:00 pm
Participants are encouraged to bring a donated household item from the list below, however, it is not required.
Common Items Needed - Items to Donate
Kitchen Basics: Can Openers, Dish Cloth and Towels, Dish Soap and Scrubbers, Glasses and Mugs, Plates, Cearal/Soup Bowls, Pots and Pans, Spatulas and Large Cooking Spoons.
Bath Basics: Bath Towels, Hand Towels, Face Cloths, Deodorant, Shaving Razor, Shampoo, Shower Curtain and Rings, Bars of Soap, Toothbrush and Toothpaste, Toilet Paper.
Sleep Basics: Blankets, Pillows, Bed Sheet Sets,
Other Items: Small Appliances such as coffe makers, clocks, clock radios, (alarm clocks!) bath mats, laundry baskets, and other small items casserole dishes and other cookware.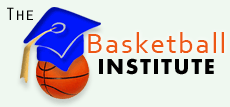 Raising Basketball IQ's One Player at a Time!
The Basketball Institute