Maine Hoops Basketball Institute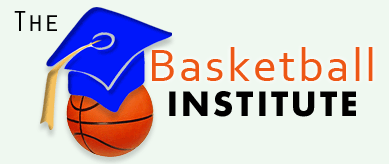 Maine Hoops is proud to announce the formation of "The Basketball Institute." It is clear the missing piece of many players is an understanding of "how to play" the game. Too much time is spent on just doing "drills." While this is an essential part in player development, it is not nearly enough. The Basketball Institute will take the drills and then explain how to incorporate skills into games. Only by doing this can a true understanding of the sport of basketball begin.
All Maine Hoops Players will have open access to "The Basketball Institute." Drop in rate -$15 per session or $175 for 12 Sessions.
Basketball Institute Sessions
FOR THE WEEK OF FEBRUARY 5TH - 11TH
Wednesday, February 8th
5:30-6:30pm 3rd thru 6th Grade Girls
6:30-7:30pm 7th and 8th Grade Girls
** REMINDER: this will be considered the first session of our 2012 Maine Hoops season - please plan to pay one half of your 12 week session fee or one third of your 18 week session fee. **

Thursday, February 9th
5:30-6:30pm 3rd thru 6th Grade Boys
6:30-7:30pm 7th Grade Boys
7:30-8:30pm 8th Grade Boys
** REMINDER: this will be considered the first session of our 2012 Maine Hoops season - please plan to pay one half of your 12 week session fee or one third of your 18 week session fee. **

If you have any questions please contact Jim Seavey at mainehoops@gmail.com