Maine Hoops Invitational Tournament Schedules
NO CURRENT SCHEDULES AVAILABLE.

Scroll to 2nd page for Team names. Please Note home team is required to provide a Score Sheet keeper and visiting team is responsible for timer at the table. Please check back frequently for any changes. FACILITY ADDRESSES ARE ON SCHEDULE - Gyms DO NOT open until 30 minutes before first game - so please plan accordingly.
If you don't find your team please contact Lenny Holmes at mainehoops@gmail.com - Thank You.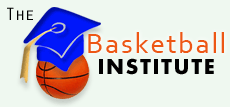 Raising Basketball IQ's One Player at a Time!
The Basketball Institute